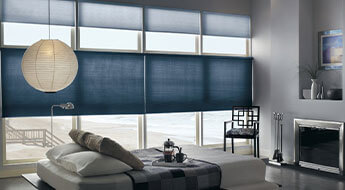 Cellular Shades
Cellular shades, also called Cellular blinds or honeycomb blinds, are named for the empty pockets of air that run parallel to their seams. In general, cellular shades resemble traditional pleated shades when viewed from the room…
Read More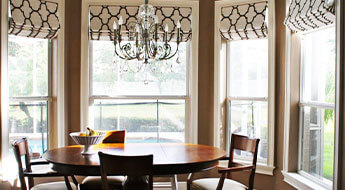 Roman Shades
Roman shades are a type of window covering used to block out the sun. Roman shades are different from standard window shade in that they stack up evenly when being opened, however when they are open…
Read More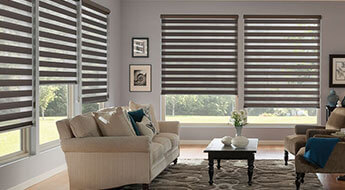 Dual Shades
The alternating opaque and sheer linear bands in our Dual Shades are both modern and masterful in guiding light and protecting privacy. Innovative and exquisite? We think so.
Read More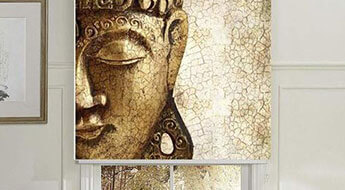 Digital Printed Shades
Print your business logo and other signage on a custom shade with our Custom Graphic Shades; you're the designer. The design possibilities are endless.
You can print any image on these roller shades, from personal photos and theme room graphics to logos and advertisements for a storefront.
Read More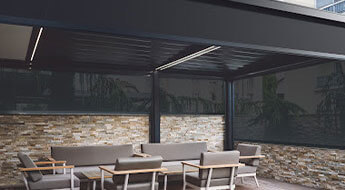 Boxed Outdoor Roller Shades
Our range of outdoor systems comprises functional, robust curtains that protect the fabric from weathering and erosion inside a box that serves as a curtain rod and embellishes the ensemble.
Description:
The outdoor Box systems come in various sizes with various configuration options, hiding them away better and saving energy through their thermal properties, which enable them to conserve the indoor ambiance.
Read More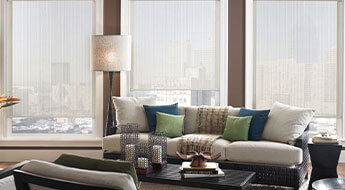 Roller Shades
A long time favorite, Roller Shades feature clean lines and a streamlined appearance. Updated colors and options create a traditional shade that will never go out of style. Roller Shades are constructed from a wide range of fabric choices and offer simple functionality. Add a splash of color to any room, also a perfect base when layering window treatments.
Read More