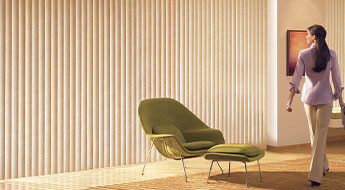 Vertical Blinds
Unlike horizontal blinds, vertical blinds are less likely to collect dust because they stand vertically. Since they draw to the side rather than lifting and lowering, they operate better on doors and windows that also slide…
Read More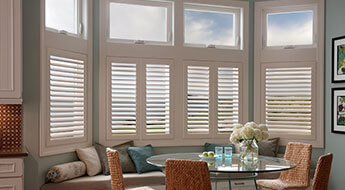 Plantation Shutters
Plantation shutters are a low maintenance, classy, alternative covering for windows and doors, with significant benefits over curtains and what are traditionally known as blinds or more recently, 'shutter blinds'. Plantation shutters are no longer used…
Read More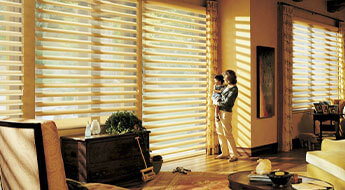 Wooden Blinds
Wooden blinds are generally known as Venetian blinds. A number of horizontal wooden slats are joined together by corded pulleys which can either gather all the slats at the top of the window to reveal the…
Read More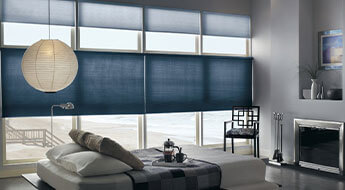 Cellular Shades
Cellular shades, also called Cellular blinds or honeycomb blinds, are named for the empty pockets of air that run parallel to their seams. In general, cellular shades resemble traditional pleated shades when viewed from the room…
Read More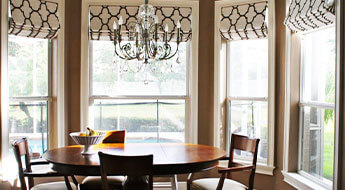 Roman Shades
Roman shades are a type of window covering used to block out the sun. Roman shades are different from standard window shade in that they stack up evenly when being opened, however when they are open…
Read More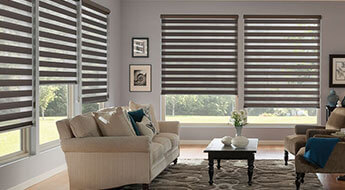 Dual Shades
The alternating opaque and sheer linear bands in our Dual Shades are both modern and masterful in guiding light and protecting privacy. Innovative and exquisite? We think so.
Read More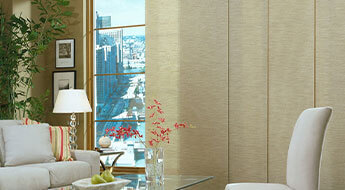 Panel Tracks
Panel Tracks, also known as sliding panels, offer a simple and stylish alternative to vertical blinds for large sliding glass or patio doors. Fabric panels hang vertically and slide across a streamline track. Panel Tracks bring clean, contemporary lines to wide expanses of glass or space, covering large windows or serving as a functional room divider.
Read More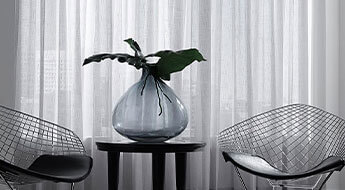 Drapery Custom Products
Our products are made precisely to your specifications, including sizes, fabric selections, linings, pleats, mount types, and many other attributes.
Read More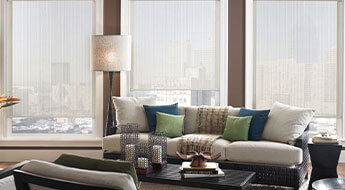 Roller Shades
A long time favorite, Roller Shades feature clean lines and a streamlined appearance. Updated colors and options create a traditional shade that will never go out of style. Roller Shades are constructed from a wide range of fabric choices and offer simple functionality. Add a splash of color to any room, also a perfect base when layering window treatments.
Read More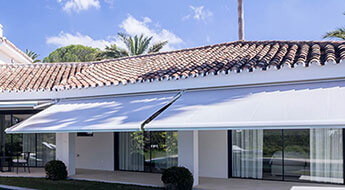 Outdoor Shades, Awnings, and Pergolas
Protection from the sun and prying eyes for terraces, balconies, and patios.
Description:
Enjoy the privacy of your terrace or balcony; this is what our awnings and pergolas are made for.
Read More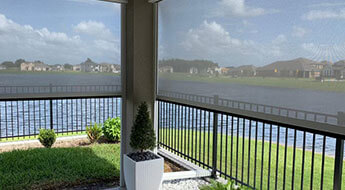 Insect Screens
Screens that protect you from insects while ensuring both visibility and ventilation. Motorized and manual options.
Description:
The insect screen system has a gray mesh fabric that offers an ideal level of aperture for optimum visibility while ensuring proper ventilation of the room.
Read More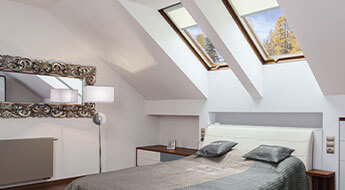 Shades For Skylight
Installed straight on the window frame to create elegant, rustic spaces.
Description:
Skylight systems create an inviting, cozy, intimate atmosphere. They are installed right into the window frame, without any screws or hole making.
Read More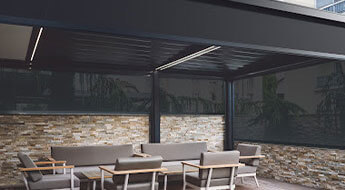 Boxed Outdoor Roller Shades
Our range of outdoor systems comprises functional, robust curtains that protect the fabric from weathering and erosion inside a box that serves as a curtain rod and embellishes the ensemble.
Description:
The outdoor Box systems come in various sizes with various configuration options, hiding them away better and saving energy through their thermal properties, which enable them to conserve the indoor ambiance.
Read More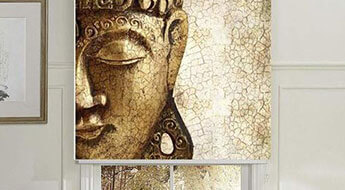 Digital Printed Shades
Print your business logo and other signage on a custom shade with our Custom Graphic Shades; you're the designer. The design possibilities are endless.
You can print any image on these roller shades, from personal photos and theme room graphics to logos and advertisements for a storefront.
Read More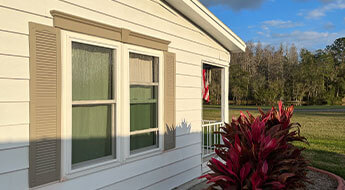 Exterior Decorative Shutters
We offer a complete collection of exterior decorative shutters.
Description :
Our shutters are available in various materials to give you the perfect shutter for your project. Nothing can bring more value to your home than updating your curb appeal with beautiful exterior shutters. No matter your budget or architectural application, we've got you covered.
Read More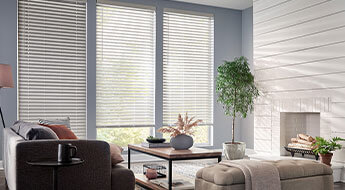 Faux Wood Blinds
Natural-hued wood grains and solid colors give our Faux Wood Blinds the look of genuine wood, but with a bundle of benefits. Moisture-resistant? Check. Durable? Check. Beautiful? Of course.
Description :
High-design on a dime. Get the look of classic hardwood or vintage Venetian without tapping into your inheritance.
The look of wood + the carefree upkeep of vinyl = perfect for kitchens, bathrooms, and laundry rooms.
Read More