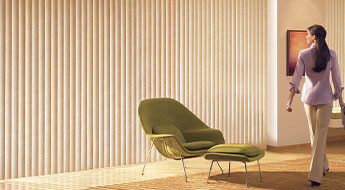 Vertical Blinds
Unlike horizontal blinds, vertical blinds are less likely to collect dust because they stand vertically. Since they draw to the side rather than lifting and lowering, they operate better on doors and windows that also slide…
Read More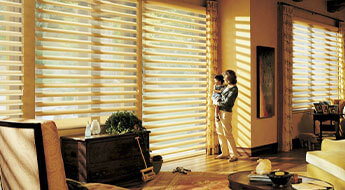 Wood Blinds
Wooden blinds are generally known as Venetian blinds. A number of horizontal wooden slats are joined together by corded pulleys which can either gather all the slats at the top of the window to reveal the…
Read More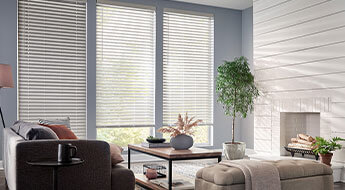 Faux Wood Blinds
Natural-hued wood grains and solid colors give our Faux Wood Blinds the look of genuine wood, but with a bundle of benefits. Moisture-resistant? Check. Durable? Check. Beautiful? Of course.
Description :
High-design on a dime. Get the look of classic hardwood or vintage Venetian without tapping into your inheritance.
The look of wood + the carefree upkeep of vinyl = perfect for kitchens, bathrooms, and laundry rooms.
Read More